We are aware that a company plays an important role in our society. It's not only there to profit from its activity : directly or indirectly, it participates fully in its eco-system. ENJOY EVENTS pursues a "global" performance objective : it's a question of making the company competent and competitive in a maximum of domains, and not only in the economic sector. 
The other performance requirements that are important for us are the following ones :
Professional well-being : We try to improve comfort and ergonomics at the various workstations as much as possible, and the well-being of our stakeholders (employees, subcontractors…).
The quality of customer service : We strive to do everything possible to satisfy those who have chosen us as a provider, this is our leitmotiv. According to the last "opinion system" study, ou customers gave us a score of 9,7/10.
Participation in the social and local life : ENJOY EVENTS is sponsor of the CS LABAROCHE Handball, of the soccer club A.S CANTON VERT and of the "Fous du Roi" troop at the Pfifferdaj.
Finally, ENJOY EVENTS has chosen to support the Olympic project of Romain HEINRICH, bobsleigh pilot (2 and 4) and captain of the French team. By sponsoring the Alsatian during the World Cup and European events. We accompanied him to the Olympic Game in 2018 and we will accompany him to the Olympic Games of 2022. In February 2019, he thrilled us by winning the silver medal in the World Cup. We are proud of his career and his ambitions.
Because it's important for us to accompany those who wish to improve, surpass themselves and develop their skills, at all levels.
Les autres critères de performance qui nous tiennent à coeur sont les suivants :
Le bien-être professionnel : nous essayons d'améliorer au maximum le confort et l'ergonomie aux différents postes de travail, et le bien-être de nos parties prenantes (salariés, sous-traitants, etc).
La qualité du service client : nous nous efforçons de tout mettre en oeuvre pour satisfaire ceux qui nous ont choisi comme prestataire, c'est notre leitmotiv. Selon la dernière étude « opinion system », nos clients nous ont attribué une note de 9.7/10.
La participation à la vie sociale et locale :  ENJOY EVENTS est sponsor du CS LABAROCHE Handball, du club de football A.S. CANTON VERT et de la troupe des "Fous du Roi" au Pfifferdaj.
Enjoy Events a choisi de soutenir le projet Olympique de Romain HEINRICH, pilote de bobsleigh (à 2 et à 4) et capitaine de l'équipe de France. En sponsorisant l'alsacien durant les épreuves de coupe du Monde et d'Europe, nous l'avons accompagné jusqu'aux Jeux Olympiques en 2018 et nous l'accompagnerons jusqu'aux Jeux Olympique de 2022. En février 2019, il nous a fait vibrer en remportant la médaille d'argent en Coupe du Monde. Nous sommes fiers de son parcours et de ses ambitions!
Parce qu'il est important pour nous d'accompagner ceux qui souhaitent s'améliorer, se dépasser et développer leurs compétences, et ce à toutes les échelles.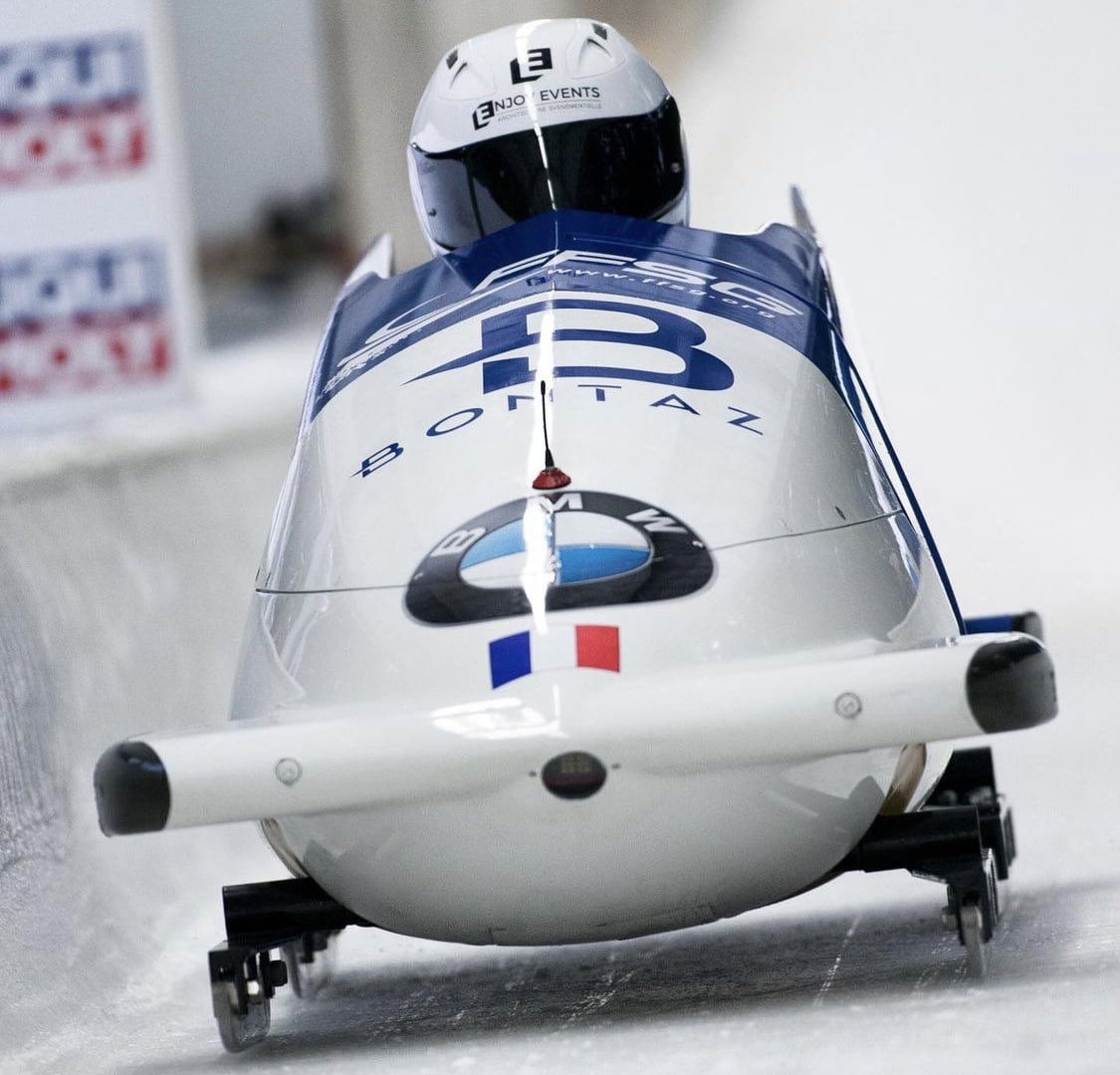 AN IMPORTANT SUBJECT  : THE ENVIRONNEMENT.
Today more than ever, the green movement is part of main stakes of our society. It's essential that everyone makes necessary efforts so that everyone comes out a winner. We are convinced that in this period of great change and awareness, companies must also set an example in the way they work, prosper and live.
Moreover, ENJOY EVENTS has chosen to work with reusable aluminium joinery. So that we never have to throw away the frame of the booth.
Everything is always reusable. The coverings of our booths are made of printed canvas or panels, which can also be reused, and which are entirely recyclable. Our lighting park is composed of LEDE and lodide, in order to limit the consumption of electricity and the production of waste as much as possible :
These are the two technologies of bulbs having a good ratio durability / quality / consumption.
We sort all our waste, and benefit from the ECO2 label by participating in a reforestation program in Peru, in order to offset our carbon footprint as much as possible. 
Because being a professional in the event field doesn't mean ignoring the environment and nature